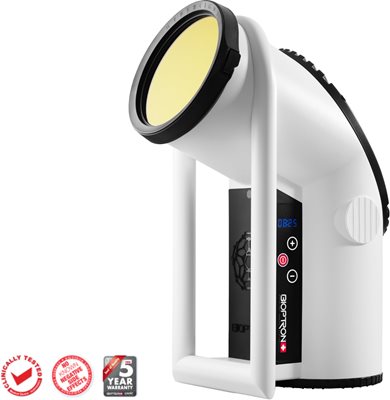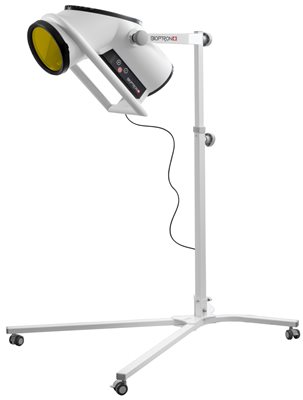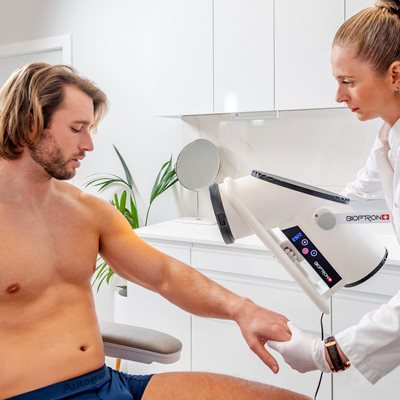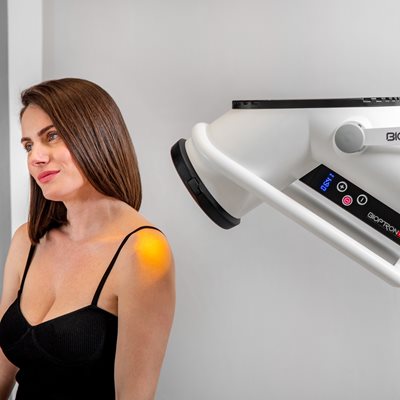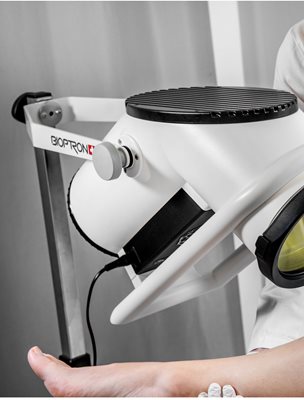 Click on the thumbnail below to enlarge the photo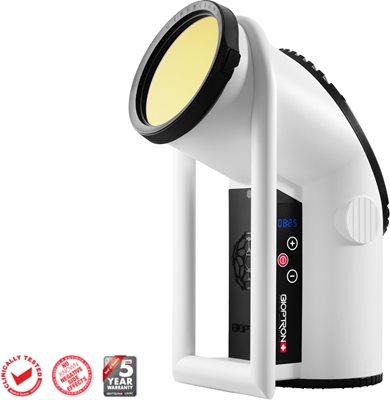 BIOPTRON® 2
Safe, easy to use and fast positive results in recovery!
The BIOPTRON® 2 light therapy device is primarily designed for use by health professionals in medical facilities.

The floor stand assure the best space saving, practical solutions and easy positioning. The angled shape of BIOPTRON® 2 makes it easy to position in different ways for the patient as well as for the medical professional user. This insures maximum patient compliance and best treatment results.
The control panel allows for an easy setting of the treatment session for up to 95 minutes, divisible into one-minute steps.

The BIOPTRON® 2 guarantees the highest degree of comfort for all applications and like other BIOPTRON® Hyperlight Therapy devices is very easy to use.