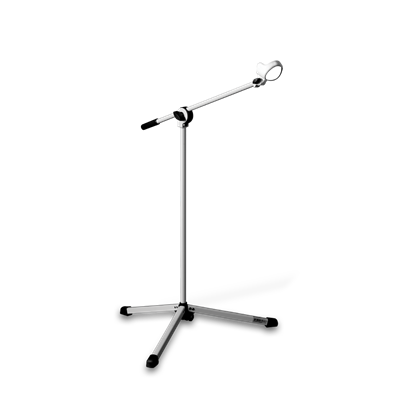 Floor stand for BIOPTRON® Medall
Perfect accessory for your MedAll!
The BIOPTRON® Medall can be comfortably used as a hand-held unit, but for more convenient use during the treatment we recommend using the available floor stand. The floor stand will allow you easy handling and the possibility to treat all areas of the body. Enjoying the BIOPTRON® Hyperlight treatment in the most comfortable way!

More than just a stand – your helping hand during the medical treatment.